New revolutionary REME-LED™ technology, long life and environmentally friendly
New hybrid hydrophilic catalyst incorporating the industry's first washable ceramic catalyst
Includes automatic self-cleaning ionizers with carbon fiber brushes to reduce particulates (Patent Pending)
Unlimited cycling capability designed to turn on/off with the HVAC system
24 VAC/DC input (24 VAC transformer included)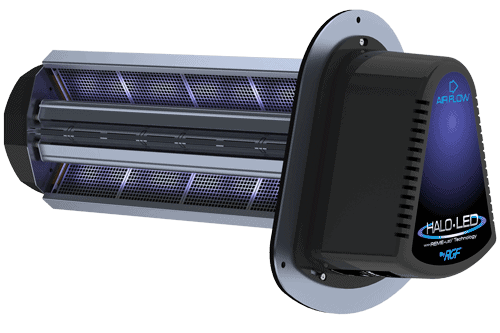 The HALO-LED™ is the industry's first LED in-duct, whole-home and building air purification system that is both mercury-free and zero ozone compliant. The HALO-LED™ proactively treats every cubic inch of air-conditioned space, reducing airborne and surface contaminants and pollutants through bi-polar ionization and revolutionary, patent-pending, REME-LED™ technology.
Need HVAC Service?
Contact the experts at All Seasons Heating and Air Conditioning.
Call us at 509-248-6380!